2017 Downtown Naples Guide Feature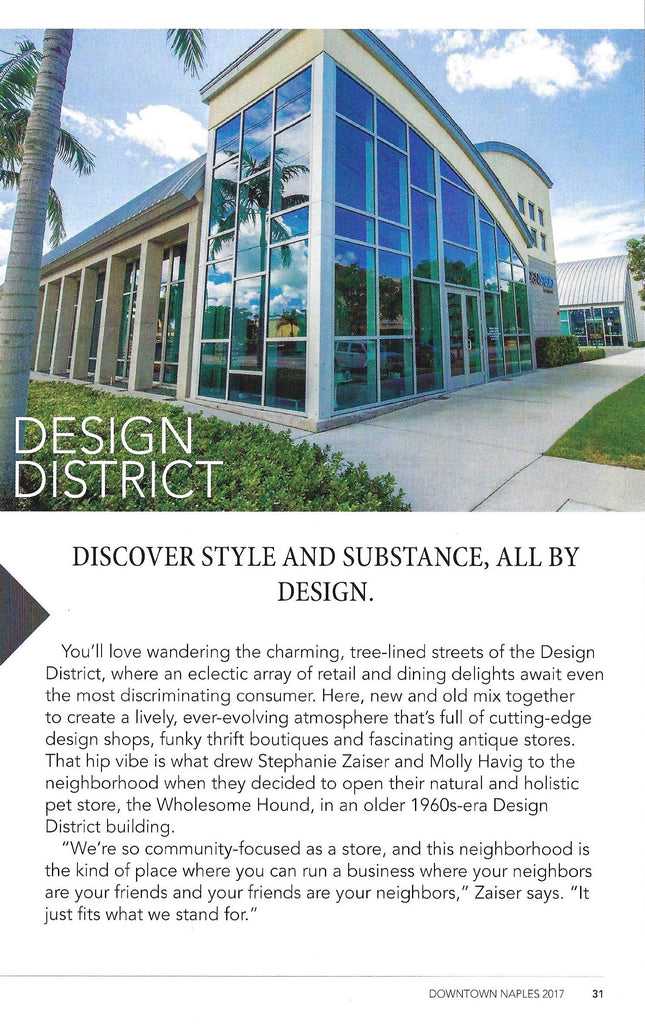 DISCOVER STYLE AND SUBSTANCE, ALL BY
DESIGN.
you'll love wandering the charming, tree-lined streets of the Design
District, where an eclectic array of retail and dining delights await even
the most discriminating consumer. Here, new and old mix together
to create a lively, ever-evolving atmosphere that's full of cutting-edge
design shops, funky thrift boutiques, and fascinating antique stores.
That hip vibe is what drew Stephanie Zaiser and Molly Having to the
neighborhood when they decided to open their natural and holistic
pet store, the Wholesome Hound, in an older 1960s-era Design
District building.
''We're so community-focused as a store, and this neighborhood is
the kind of place where you can run a business where your neighbors
are your friends and your friends are your neighbors," Zaiser says. 'lt
just fits what we stand for."