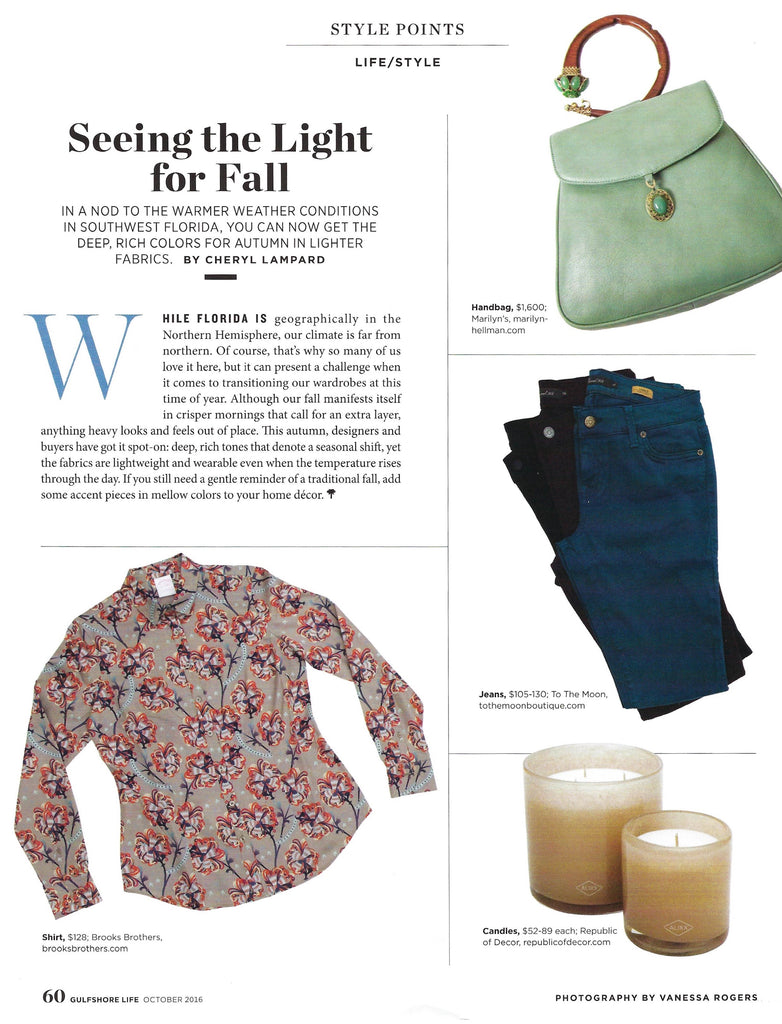 Seeing the Light for Fall
IN A NOD TO THE WARMER WEATHER CONDITIONS
IN SOUTHWEST FLORIDA, YOU CAN NOW GET THE
DEEP, RICH COLORS FOR AUTUMN IN LIGHTER
FABRICS. BY CHERYL LAMPARD
WHILE FLORIDA IS geographically in the
Northern Hemisphere, our climate is far from
northern. Of course, that's why so many of us
love it here, but it can present a challenge when
it comes to transitioning our wardrobes at this
time of year. Although our fall manifests itself
in crisper mornings that call for an extra layer,
anything heavy looks and feels out of place. This autumn, designers, and buyers have got it spot-on: deep, rich tones that denote a seasonal shift, yet
the fabrics are lightweight and wearable even when the temperature rises throughout the day. If you still need a gentle reminder of a traditional fall, add some accent pieces in mellow colors to your home decor.
Candles, $52-89 each; Republic
of Decor, republicofdecor.com