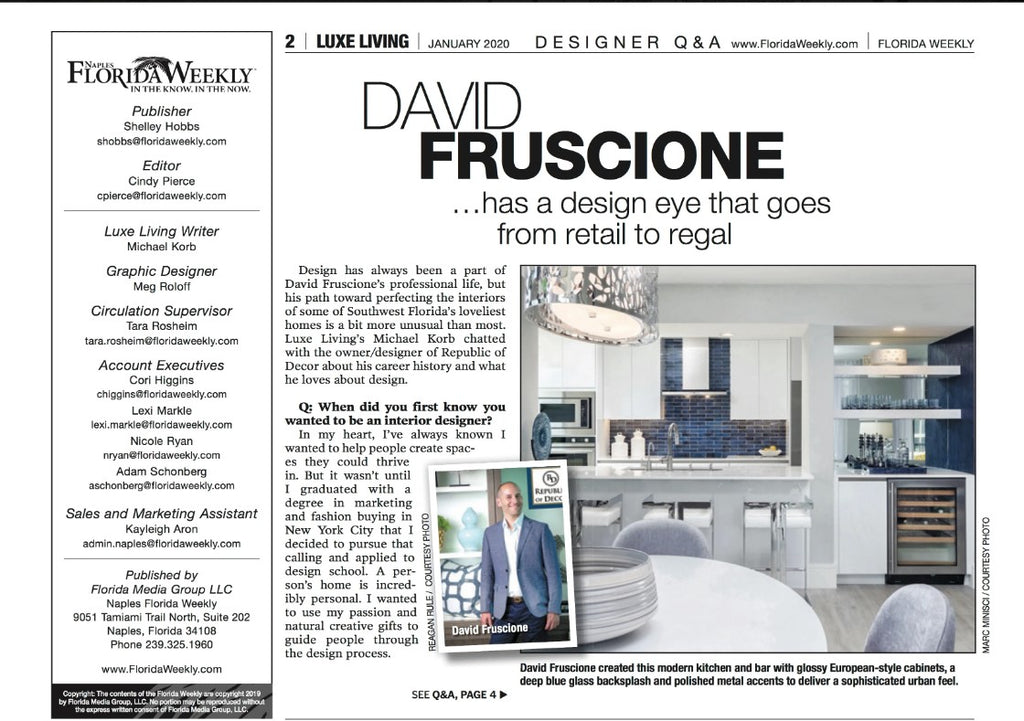 Design has always been a part of David Fruscione's professional life, but his path toward perfecting the interiors of some of Southwest Florida's loveliest homes is a bit more unusual than most. Luxe Living's Michael Korb chatted with the owner/designer of the Republic of Decor about his career history and what he loves about design.
Q; When did you first know you wanted to be an interior designer?
In my heart, I've always known I wanted to help people create spaces they could thrive in. But it wasn't until 
I graduated with a degree in marketing and fashion buying in New York City that I decided to pursue that calling and applied to design school. A person's home is incredibly personal. I wanted to use my passion and natural creative gifts to guide people through the design process.