Designing the future: Naples Design District poised for change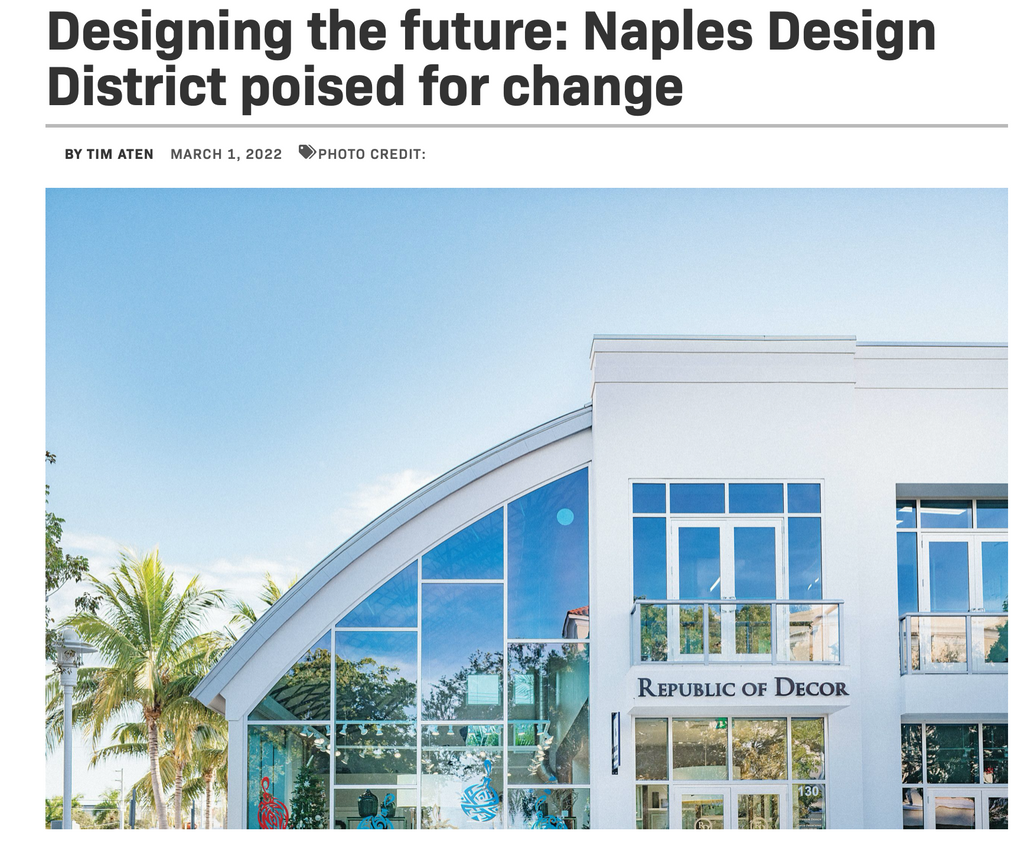 Not as well known yet as Fifth Avenue South and Third Street South, another district in the city of Naples is getting ready for its closeup. The city recently contracted with an acclaimed urban planner in an effort to reach a consensus for a common vision to make the Naples Design District all that it can be.
Originally named 41-10 for the area between U.S. 41 North and 10th Street in the city, the Design District extends east from U.S. 41 to Goodlette-Frank Road and south from Seventh Avenue North to a portion of Fifth Avenue South on U.S. 41 East. To create a blueprint for reimagining this area, Miami-based DPZ CoDesign and the city's Community Redevelopment Agency spearheaded a series of charette sessions last fall with residents, retailers, restaurateurs, property owners and other stakeholders. DPZ promises to present a draft master plan this spring to CRA, proposing transformative development or redevelopment ideas stemming from that week long series of community meetings that brainstormed future possibilities for the Naples Design District.

For the full article:
https://www.gulfshorebusiness.com/designing-the-future-naples-design-district-poised-for-change/