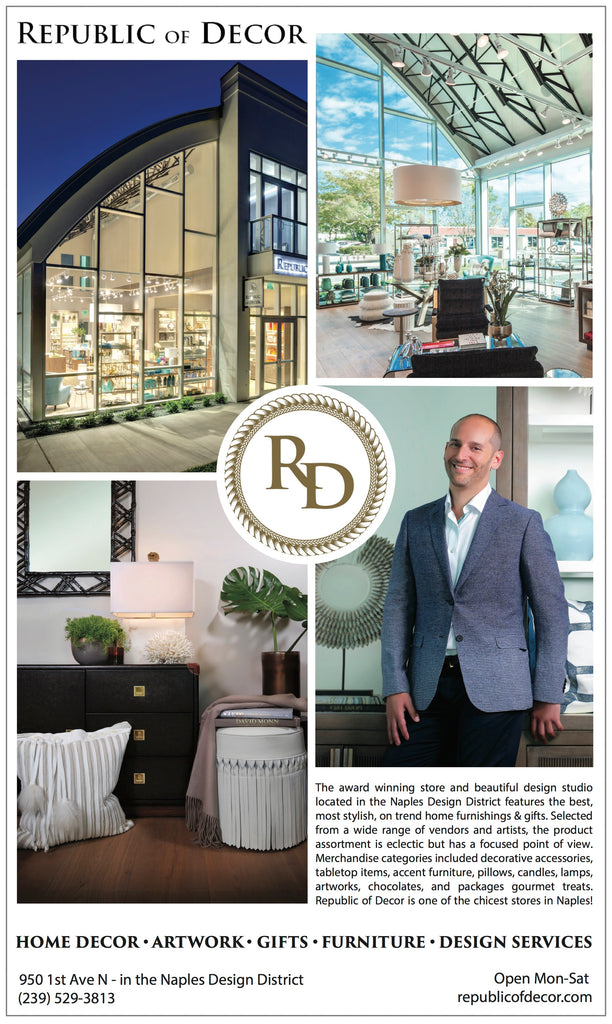 The award-winning store and beautiful design studio
located in the Naples Design District features the best,
most stylish, on-trend home furnishings & gifts. Selected
from a wide range of vendors and artists, the product
assortment is eclectic but has a focused point of view.
Merchandise categories included decorative accessories,
tabletop items, accent furniture, pillows, candles, lamps,
artworks, chocolates, and packages of gourmet treats.
Republic of Decor is one of the chicest stores in Naples!