Luxe Living Bamboo Feature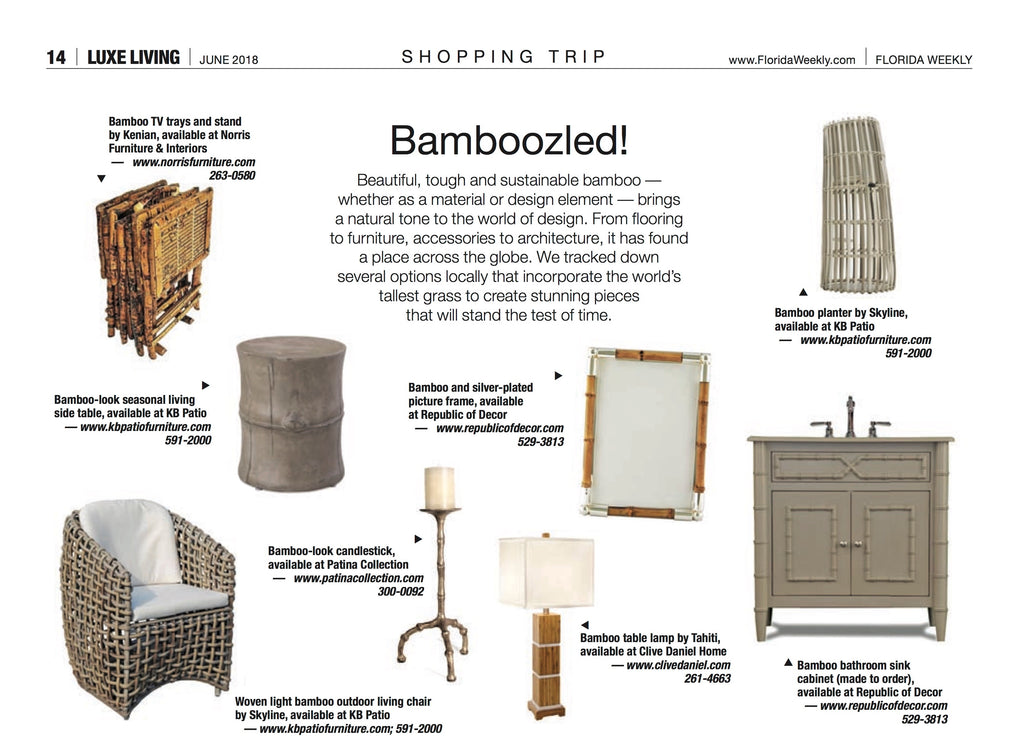 Bamboozled!
Beautiful, tough, and sustainable bamboo -
whether as a material or design element - brings
a natural tone to the world of design. From flooring
to furniture, accessories to architecture, it has found
a place across the globe. We tracked down
several options locally that incorporate the world's
tallest grass to create stunning pieces
that will stand the test of time.
-
Bamboo bathroom sink
cabinet (made to order),
available at Republic of Decor
- www.republicofdecor.com
529-3813