Luxe Living Candlesticks, Brush, Necklace & Tray Feature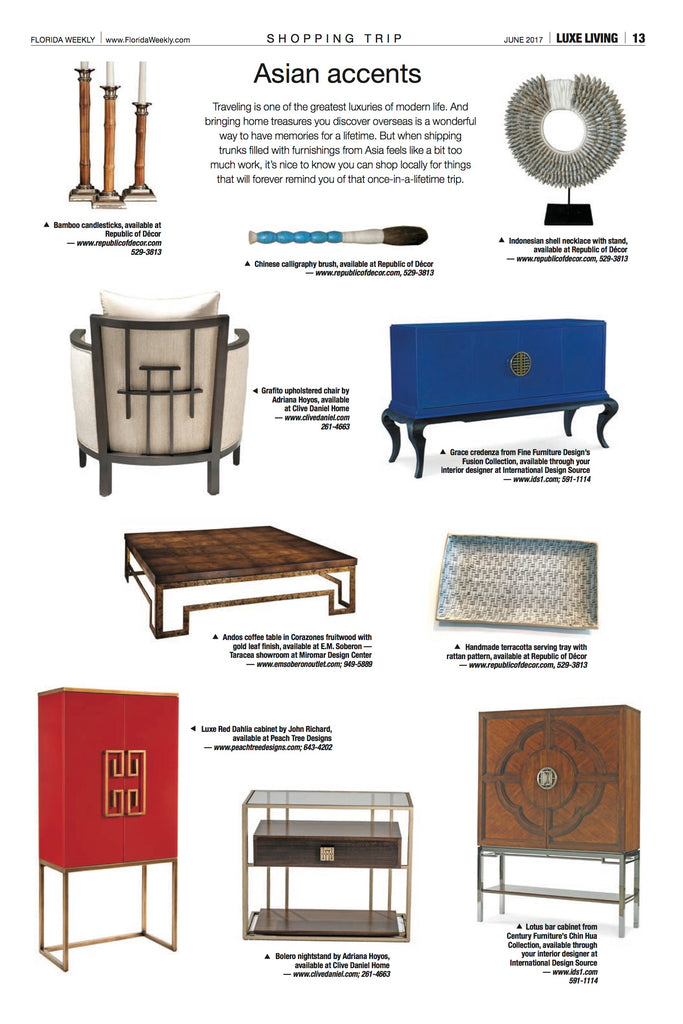 Asian accents
Traveling is one of the greatest luxuries of modern life. And
bringing home treasures you discover overseas is a wonderful
way to have memories for a lifetime. But when shipping
trunks filled with furnishings from Asia feels like a bit too
much work, it's nice to know you can shop locally for things
that will forever remind you of that once-in-a-lifetime trip.
Bamboo candlesticks, available at
Republic of Decor
- www.republicofdecor.com
529-3813