Luxe Living Mobile, Artwork & Flower Pot Feature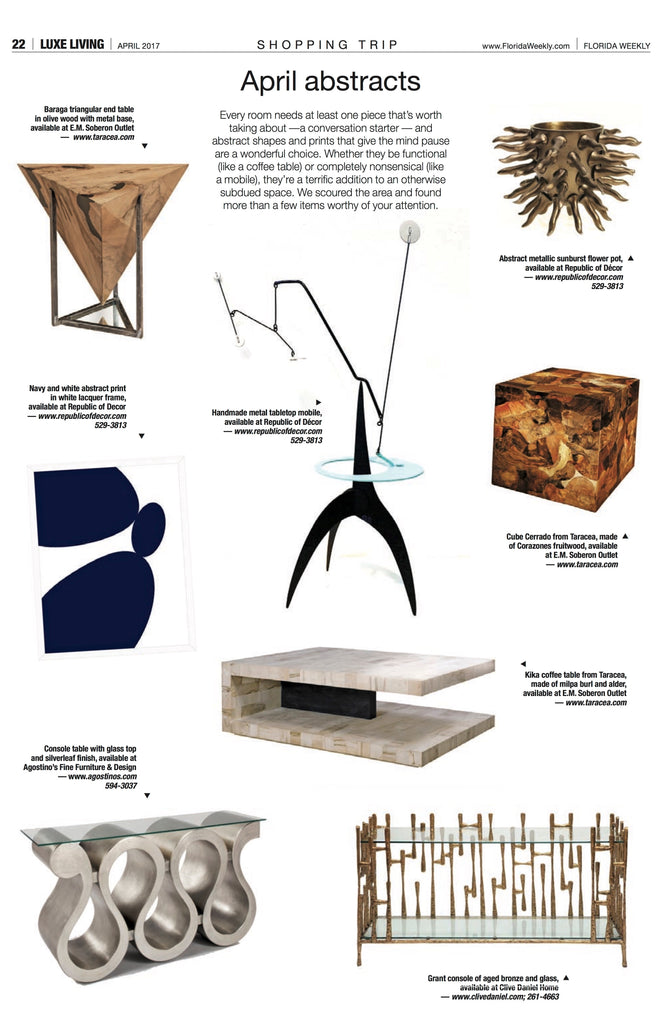 April abstracts
Every room needs at least one piece that's worth
talking about -a conversation starter - and
abstract shapes and prints that give the mind pause
are a wonderful choice. Whether they be functional
(like a coffee table) or completely nonsensical (like
a mobile), they're a terrific addition to an otherwise
subdued space. We scoured the area and found
more than a few items worthy of your attention.
Abstract metallic sunburst flower pot, •
available at Republic of Decor
- www.republicofdecor.com
529-3813