Luxe Living Naples Map Feature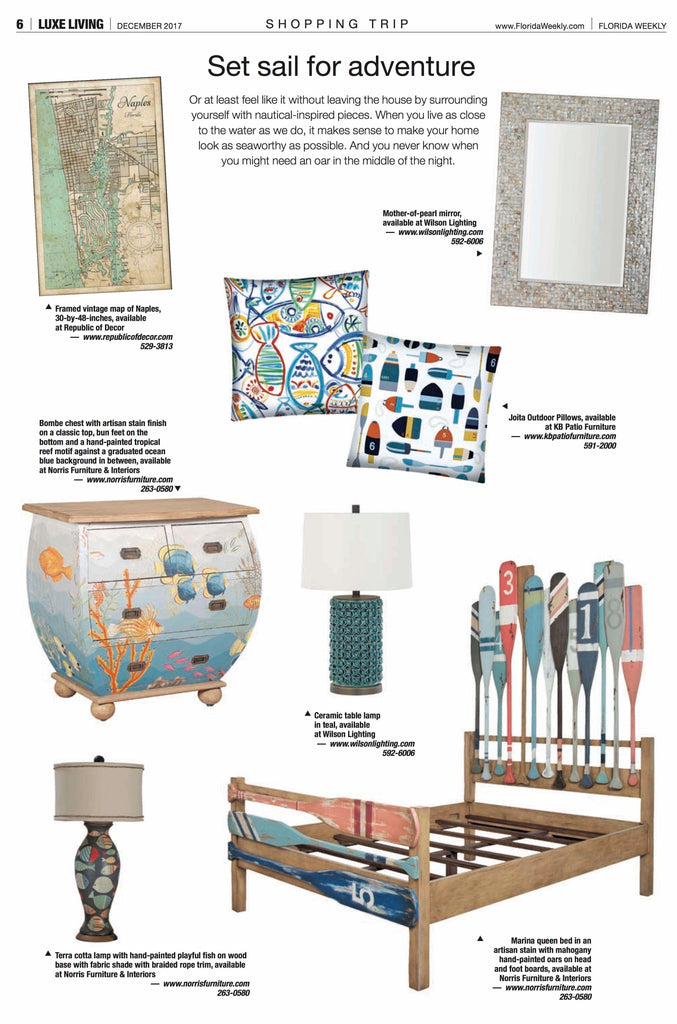 Set sail for adventure
Or at least feel like it without leaving the house by surrounding
yourself with nautical-inspired pieces. When you live as close
to the water as we do, it makes sense to make your home
look as seaworthy as possible. And you never know when
you might need an oar in the middle of the night.
Framed vintage map of Naples,
30-by-48-inches, available
at Republic of Decor
- www.republicofdecor.com
529-3813