Luxe Living Retro Feature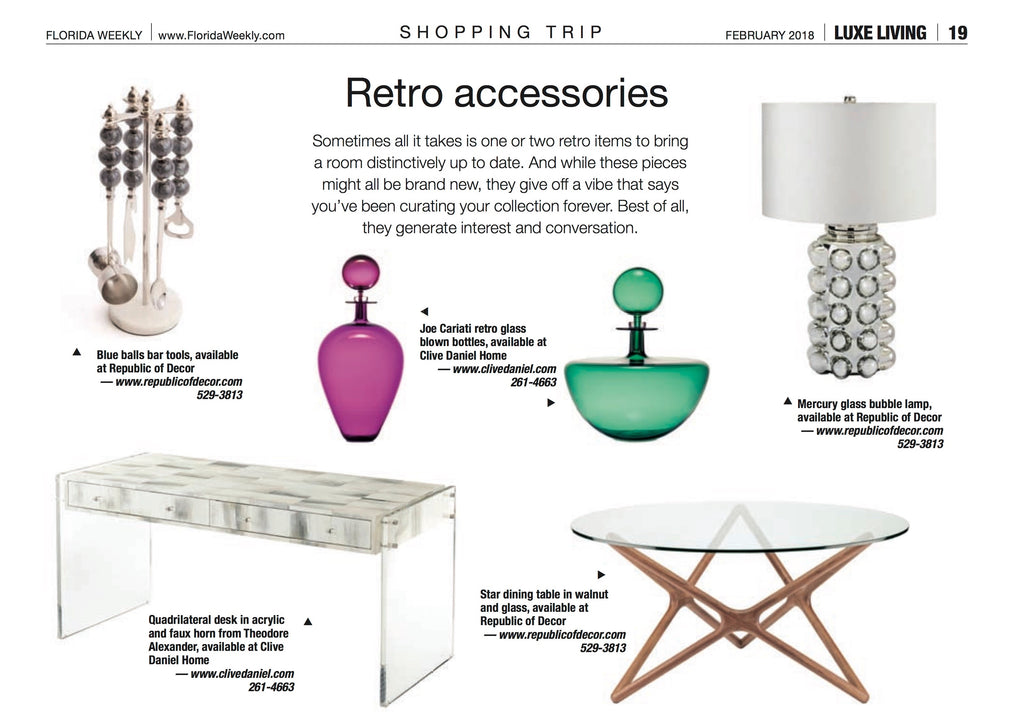 Retro accessories
Sometimes all it takes is one or two retro items to bring
a room distinctively up to date. And while these pieces
might all be brand new, they give off a vibe that says
you've been curating your collection forever. Best of all,
they generate interest and conversation.
Blue balls bar tools, available
at Republic of Decor
- www.republicofdecor.com
529-3813