Luxe Living Textures Feature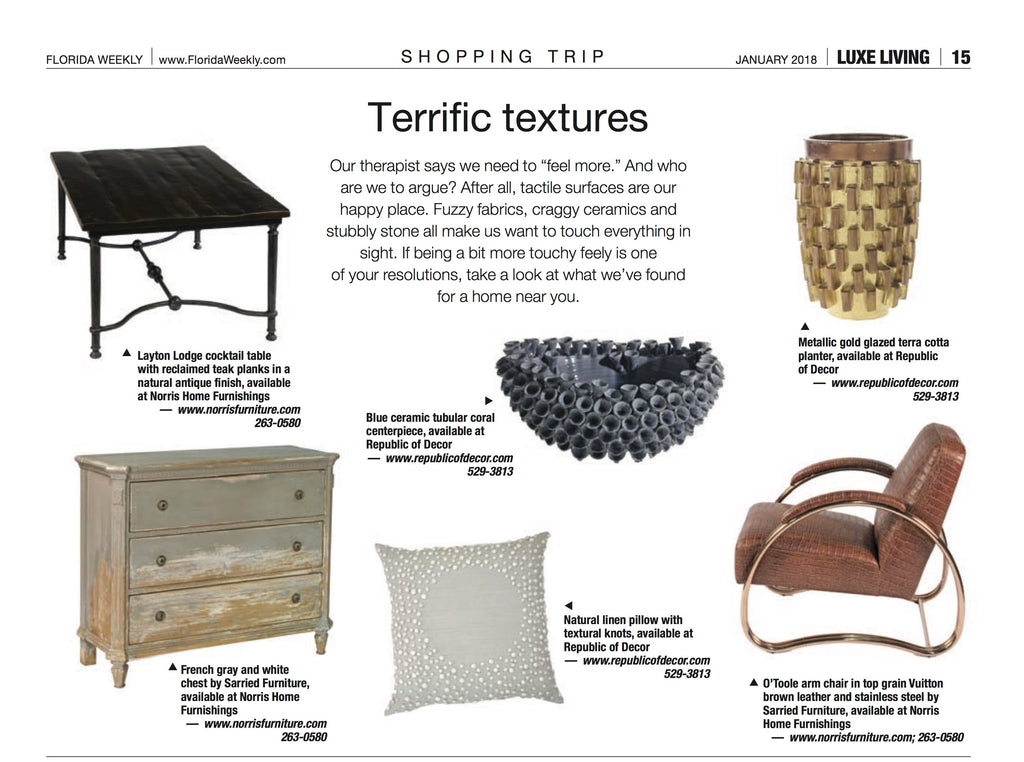 Terrific textures
Our therapist says we need to "feel more." And who
are we to argue? After all, tactile surfaces are our
happy place. Fuzzy fabrics, craggy ceramics, and
stubbly stone all make us want to touch everything in
sight. If being a bit more touchy-feely is one
of your resolutions, take a look at what we've found
for a home near you.
Blue ceramic tubular coral
centerpiece, available at
Republic of Decor
- www.republicofdecor.com
529-3813