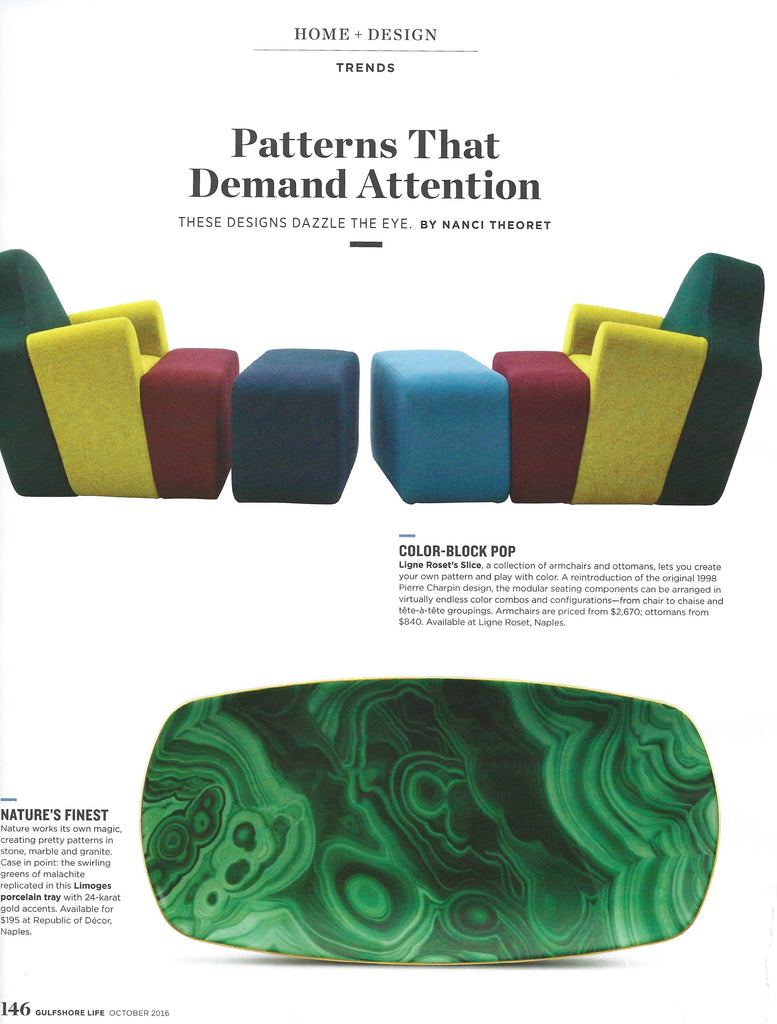 Patterns That
Demand Attention
THESE DESIGNS DAZZLE THE EYE. BY NANCI THEORET
NATURE'S FINEST
Nature works its own magic,
creating pretty patterns in
stone, marble, and granite.
Case in point: the swirling
greens of malachite
replicated in this Limoges
porcelain tray with 24-karat
gold accents. Available for
$195 at Republic of Decor,
Naples.