Naples Design District Feature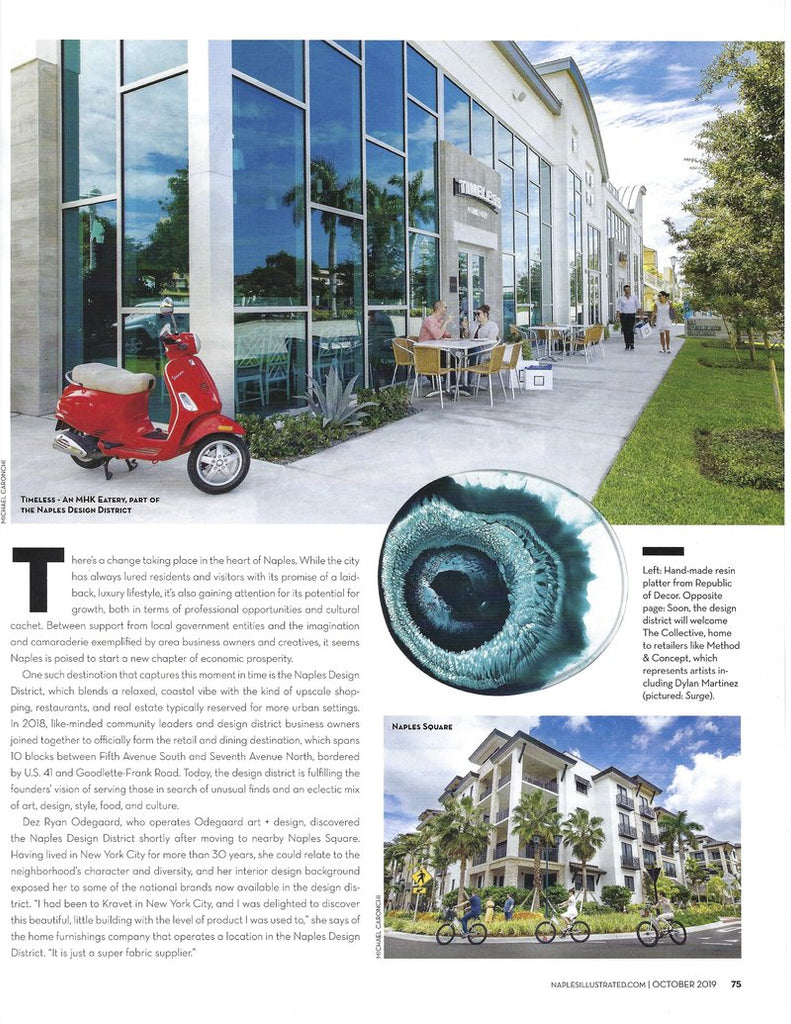 There's a change taking place in the heart of Naples. While the city has always lured residents and visitors with its promise of laid - back, luxury lifestyle, it also gained attention for its potential for growth, both in terms of professional opportunities and cultural cachet.  between support from local government entities and the imagination and camaraderie exemplified by area business owners and creatives, it seems Naples is poised to start a new chapter of economic prosperity.
  One such destination that captures this moment in time is the Naples Design District, which blends a relaxed, coastal vibe with the kind of upscale shopping, restaurants, and real estate typically reserved for more urban settings. In 2018, like-minded community leaders and design district business owners joining together to officially form the retail and dining destination, which spans 10 blocks between Fifth Avenue South and Seventh Avenue North, Bordered bu U.S 41 and Goodlette - Frank Road. Today the design district is fulfilling the founder's vision of serving those in search of unusual finds and an eclectic mix of art, design, style, food, and culture.
Dez Ryan Odegaard, who operates Odegaard art + design, discovered the Naples Design District shortly after moving to nearby Naples Square. Having lived in New York for more than 30 years, she could relate to the neighborhood's character and diversity, and her interior design background exposed her to some of the national brands now available in the design district." I had been to Kravet in New York City, and I was delighted to discover this beautiful, little building with the level of the product I was used to," she says of the home furnishings company that operates a location in the Naples Design District." it is just  super fabric supplier."