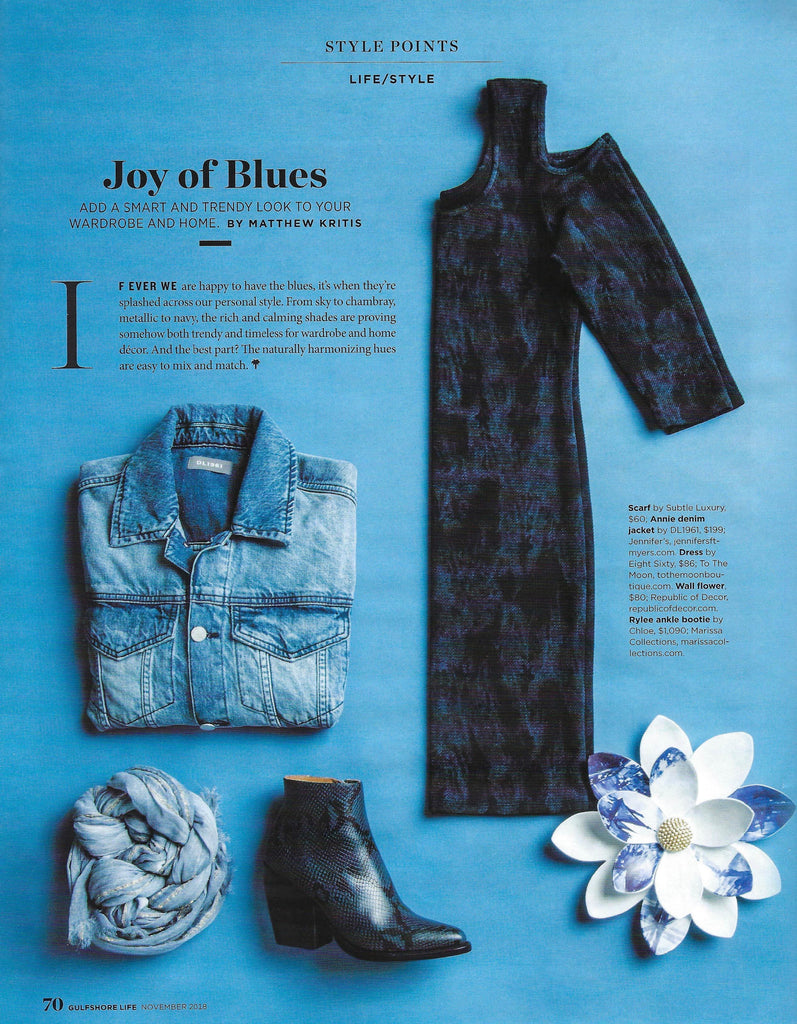 STYLE POINTS
Joy of Blues
ADD A SMART AND TRENDY LOOK TO YOUR WARDROBE AND HOME. BY MATTHEW KRITIS
If ever we are happy to have the blues, it's when they're splashed across our personal style. From sky to chambray, metallic to navy, the rich and calming shades are proving somehow both trendy and timeless for wardrobe and home decor. And the best part? The naturally harmonizing hues are easy to mix and match. 
Wallflower, $80; Republic of Decor, republicofdecor.com.