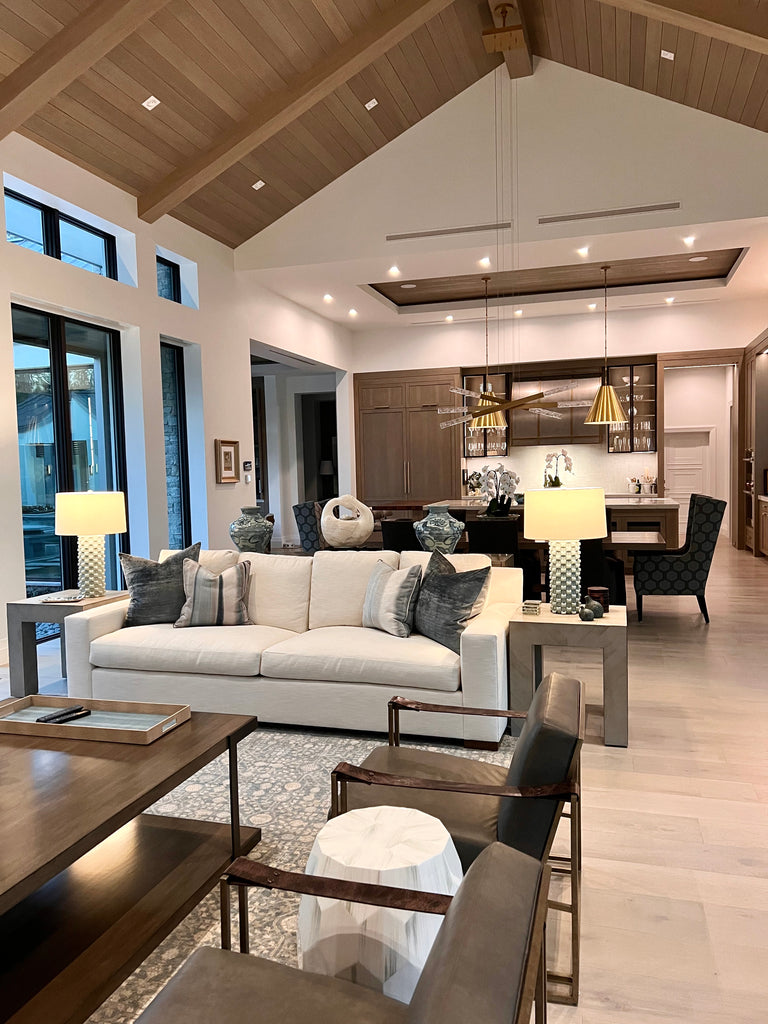 "I have built my share of homes and remodeled more. It seems I never trust my instincts. So I hire a designer, usually a design firm. In the end, I always seem to be disappointed. I end up doing the leg work, making the suggestions, paying a lot of money just to keep them in business and never feeling like a priority.
David Fruscione of Republic of Decor was different. From the moment I met David, I felt we could work together. His shop was organized and the curation of items appealed to me. I told him I had strong opinions but was looking for someone to push me out of my comfort zone. He assured me he could and WOULD do that.
From the beginning, I felt heard and my time respected. David returned every text in a timely manner. I felt like I was his only client. David identified those key items we may want to be slightly extravagant with but, for the most part, we could always find comparable pieces to save on the budget. David goes to market with each of his clients in mind. David was present for the installation of every item.
I enjoyed every aspect of the collaboration and highly recommend David for design projects large and small. If you do nothing else, go into David's shop and just take a look in his wallpaper display. David had me at his wallpaper!"
-Sue Lipman