Favorite New Wallpaper Introductions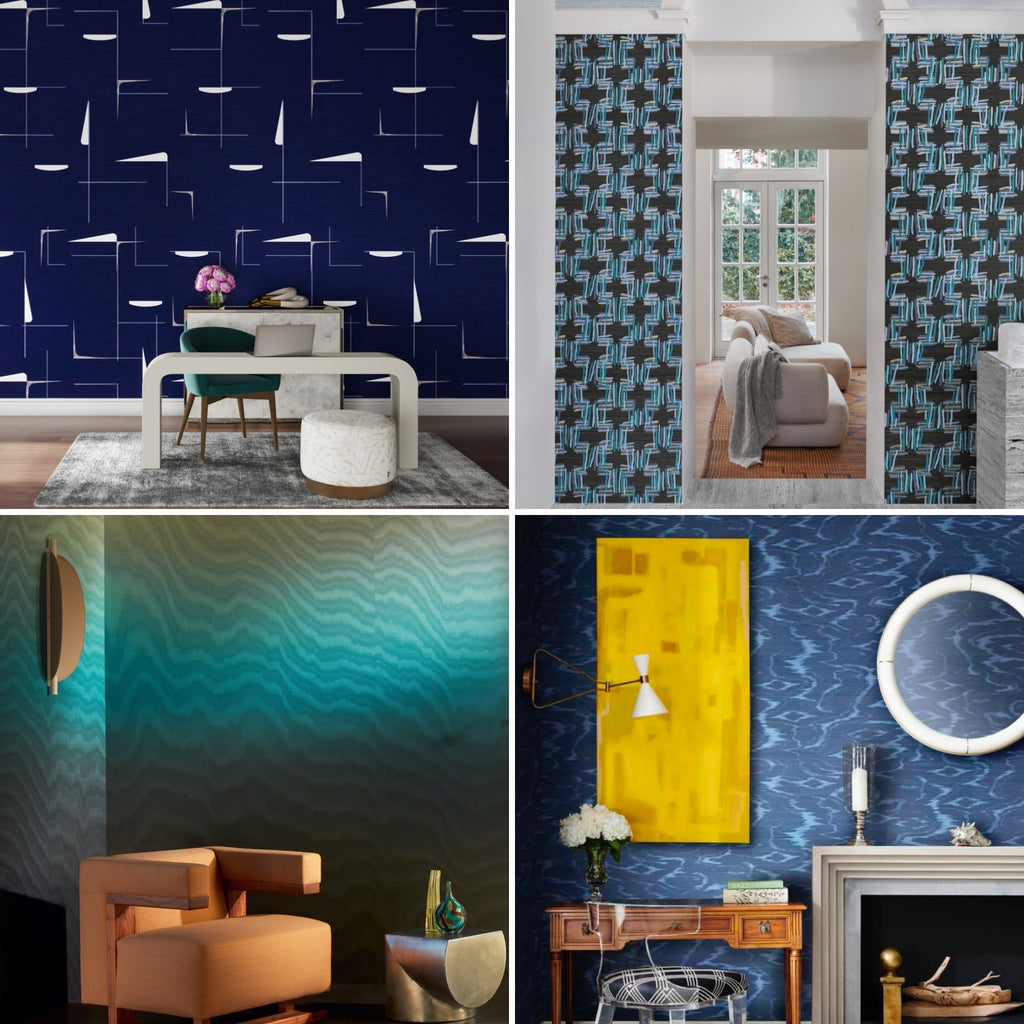 We offer the most unique and breathtaking collections of wall coverings. If you are looking to update a room or create a focal point, wallpaper can transform a space. By appointment, you can receive creative direction by sourcing options from our resource library. David will curate stellar options to share with you at your home. The best part is that most wall coverings are in stock or have a relatively short lead time, so you can start to refresh your home quickly! Contact us to learn more!
David is always hunting for the most amazing designs on the market. Regularly meeting with reps from the best brands in the industry. Below are some of his favorite new introductions!
Adding texture to your walls is a great way to enhance a room in a timeless way. You may not want to be really bold or embrace a specific color, fearing that you might get tired of it after awhile. But you want to be more adventurous than just going safe with a grass cloth for example. These are gorgeous neutral options that are interesting but more subtle.
If you think you want to be more bold, why not get inspired by these fresh botanicals?... They feel contemporary and sophisticated but would not overpower your space. They would be a stunning backdrop for your furnishings.
If you are really looking to change the energy of your room, get adventurous and consider something dramatic! These options will get everyone talking when they visit. Often great options for a powder room or small space if you want to contain them. These are show stoppers, just go for it!
Are you ready to change how your space feels?  We are just a click or call away!