My Favorite New Finds at Atlanta Market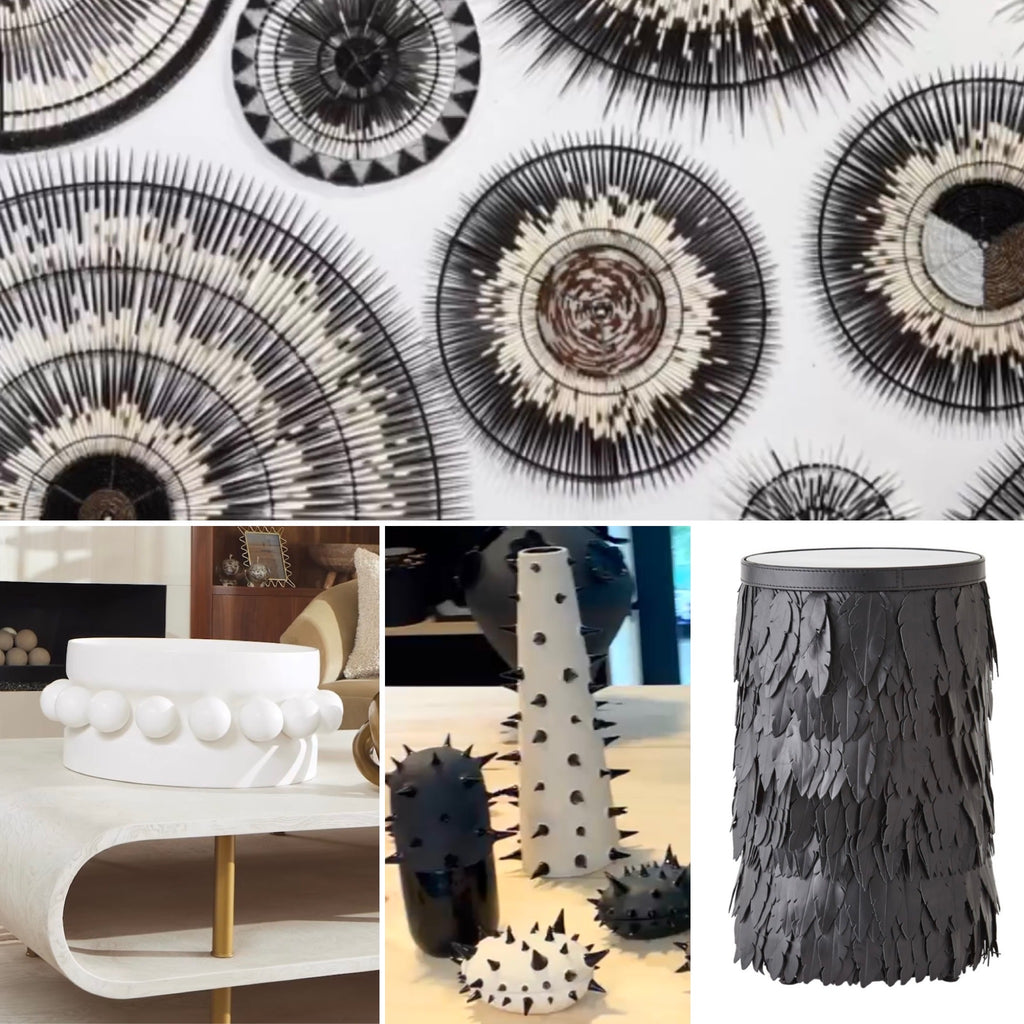 It's Summer show season and many vendors unveil new introductions and eye candy to the design and retail community.  I hunted through my favorite showrooms and found gorgeous new pieces.  I love the art of the hunt (there is a lot of bad stuff out there), so when you discover special treasures it is very satisfying.  I tend to lean more towards edgier pieces that are decorative yet artful.
I really love black and white, and have highlighted great pieces in the past.  These have fantastic texture and make great conversation pieces.  Imagine a wall with those porcupine quill clusters or putting your cocktail down on that black "feathered" drink table made with leather!
You can't go wrong with neutrals, but unique neutrals are way more interesting.  I like these pieces because they are a bit graphic, so they add dimension to your decor.  Texture again is key and the scale makes them a home run.
I am obsessed with this color palette.  It is fresh, fun and ethereal. Imagine having a dinner party with these tabletop pieces?  That table setting would be stunning. I really like how these items can transition into different environments.  If you are modern, coastal or transitional they would be great pops of color.
If you want to really be bold, embrace color and add energy to your space.  People are often afraid of color but accessories are a great way to dabble without a huge commitment.  You can swap things out easily or put pieces into rotation during the year.  Maybe during the Spring or Summer you feel brighter so play with color then?  There are no rules, just have fun with it.
Hope I offered you a bit of inspiration for the day!
David