High Point Market Fall 2023 - Favorite Finds!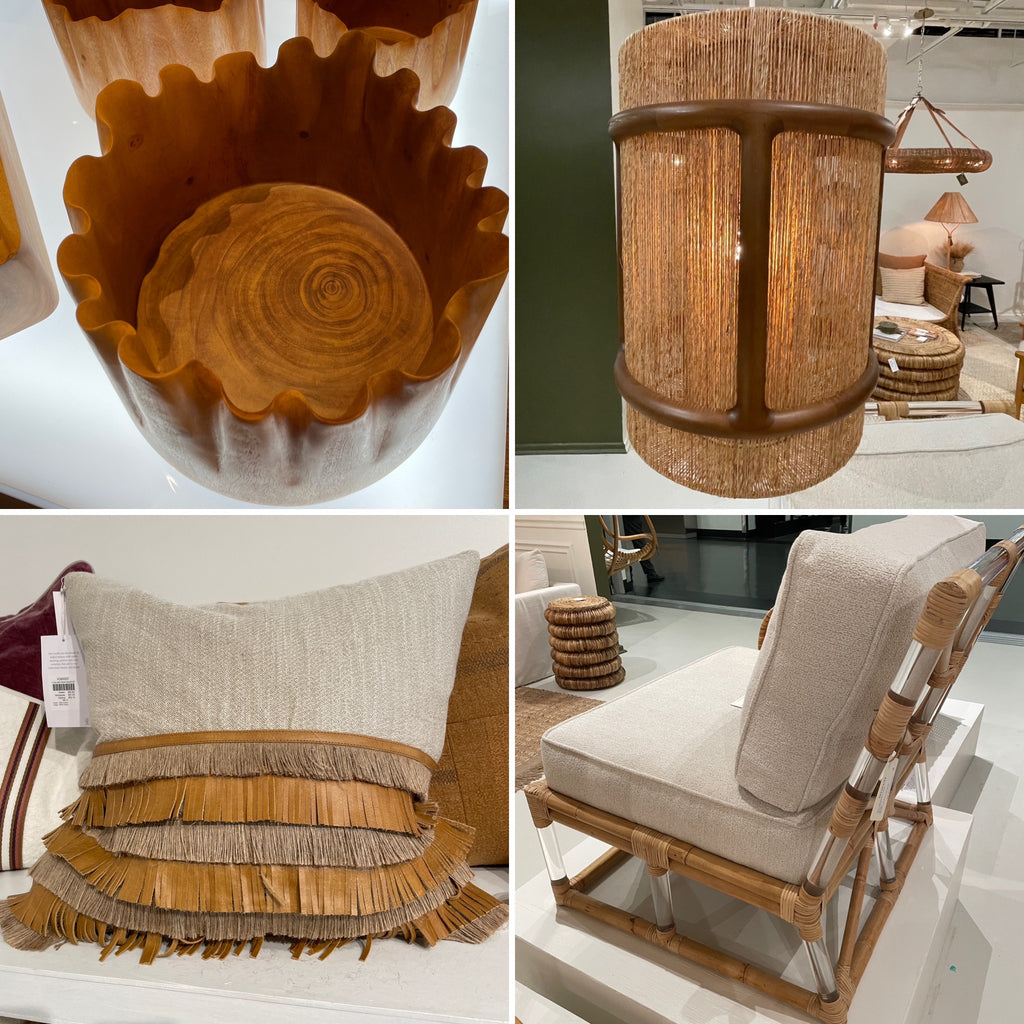 I have to say, I was very impressed with what I saw this visit to High Point Market.  I always hope to be inspired and discover unique things, and thankfully I did. On top of all of the permanent showrooms that highlight their new introductions, there were a bunch of new exhibitors what caught my eye. It really brings me such joy to hunt for home furnishings and design ideas. Visits like these, feed my soul and fuel me creatively. 
Curvy Neutrals - I am always drawn to bright, soft and organic pieces.  Perfect for coastal interiors, the rounded edges bring a sense of movement to a space.  I saw lots of examples of these chic neutral furnishings but these are some of my favorites.
Rich Browns - The gray trend has definitely passed in my opinion and I saw a lot of gorgeous saddle/butterscotch tones.  The combination of leather, linen and wood is so yummy and elevates a space instantly but doesn't feel too "fancy".
Beautiful Black - I tend to lean more masculine with my aesthetic and love black furnishings.  Whether it is lighting, accessories or accent pieces, they provide much needed contrast to a space.  Bonus points if they are edgy or whimsical.
Soft Greens - I just love this color.  It is like a neutral to me and showed up in a lot of showrooms.  I believe it is the perfect way to add color without really adding color, if that makes sense.  I think if you went this direction, it would give you a timeless look that you wouldn't get tired of. 
Bold Blues - I don't think blue will ever go out of style.  It is my favorite color and I use it a lot.  These are great pieces that I really loved.  I was drawn to the abstract ombre feel that to me works really well in an artful coastal or modern home.
What do you think?  Do you like my selections?  I would love to know!
Thanks,
David