High Point Market June 2021 Favorites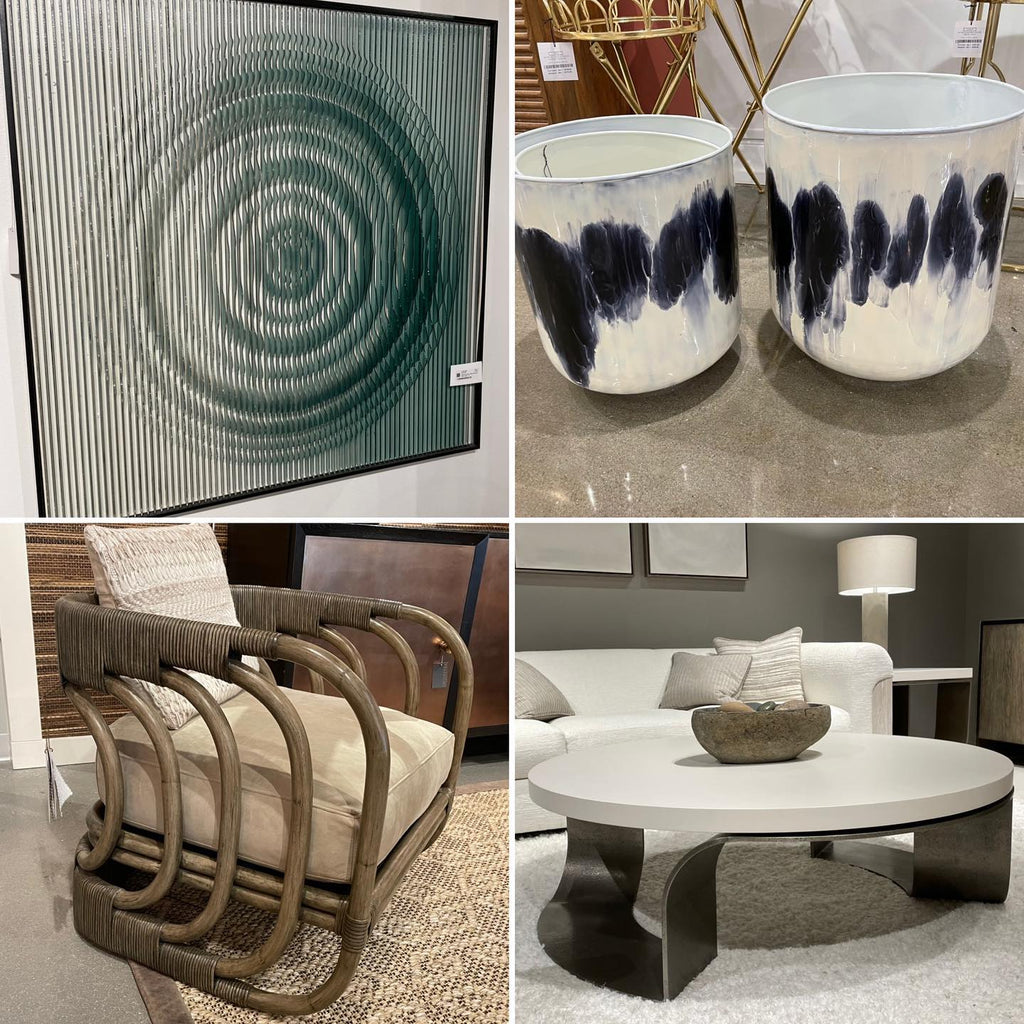 It was really nice to get out and visit showrooms again to see new things and get inspired, especially after the past year we have been through.  My soul has been yearning for creative fuel.  After 5 days of exploring and hunting for finds, these are some of my favorite pieces.
I like the soft yet edgy vibe of these pieces.  That cabinet is a bar!
I love this greenish lagoon color and found it on so many applications.
I am obsessed with this blue paper shadowbox. The photo doesn't do it justice.
You can never gone wrong with sophisticated neutrals.  Whether it is the color of shells, natural selenite, a lacquered painted finish or marble, it is timeless.
Artful influence on furniture, textiles and wall decor.
Natural tones, cane, raffia also appeared in lighting, case goods and upholstery. Look at that chandelier - draped beads - dazzling!
I hope that you got inspired by my selections.  Maybe they are seeds of inspiration to kick off a design project at home?  Let me know what your favorites are!
David