Spring High Point Market Favorite Finds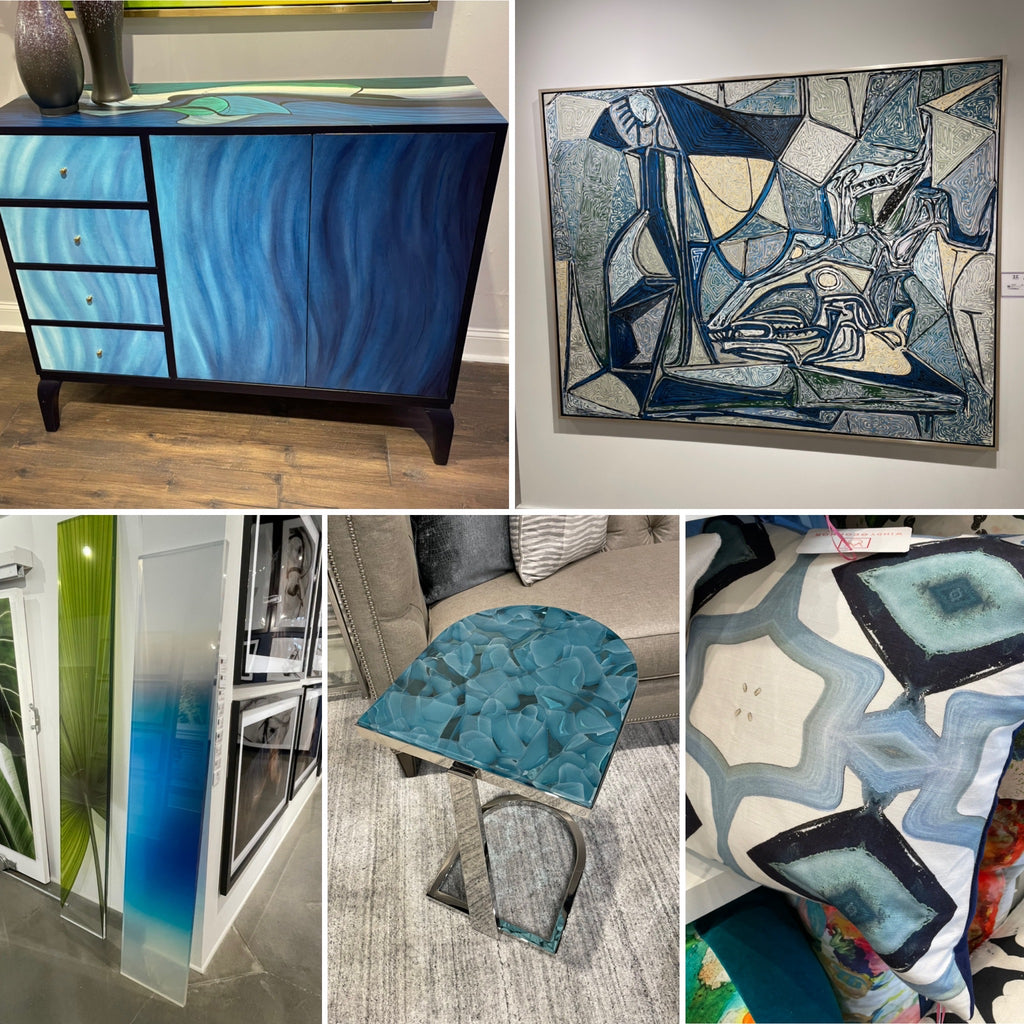 Each year I head to High Point, NC to explore all the showrooms and hunt for gorgeous and unique pieces. It is such a feast because there are so many showrooms to visit. The days are long and your feet bark but it truly is a lot of fun. This visit, I really wanted to discover furnishings that were interesting and not so "common".  When I buy pieces for my shop or if I am sourcing items for a client's home, I really want the items to feel special.  Keep scrolling to see all the eye candy.
As you can see, I am a big fan of black and white, the contrast and drama of the combination really makes a space feel bold and chic. You can't go wrong with this timeless approach.
I am a huge fan of gold, especially when it is a bit "edgy". I love how unique these pieces are!
Talk about unique - these pieces are simply spectacular!  What do you think?
Lastly, I am always a fan of blues and greens. These pieces are terrific because they are so versatile. I can place them in a modern, transitional or coastal environment.
I hope that you were inspired and possibly even motivated to make some changes to your space with some of these finds.
David